The Adobe Alliance Lives
The Swan House on the mesa in view of the Rio Grande is changing hands. Adobe enthusiasts will be ready to restore the site after earlier damage by climate chaos rains. We hope adoberas & adoberos, masons in earth architecture, and students of adobe masonry and lime plasters will converge on the site near Presidio, Texas, possibly before September 2022. This website will be up-to-date at that time. Simone Swan, founder of the Adobe Alliance, remains a friend of and is in constant communication with the keepers of the house about its rebirth.
For your information: The Adobe Alliance activities are suspended until the fall of 2022.
The content of the website as a whole, written in 2016, is left untouched. The website will be
re-edited at the end of 2022.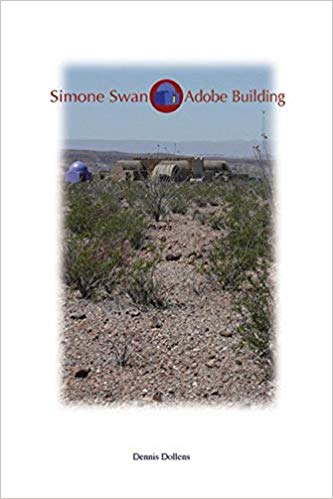 Simone Swan Adobe Building
by Dennis Dollens.